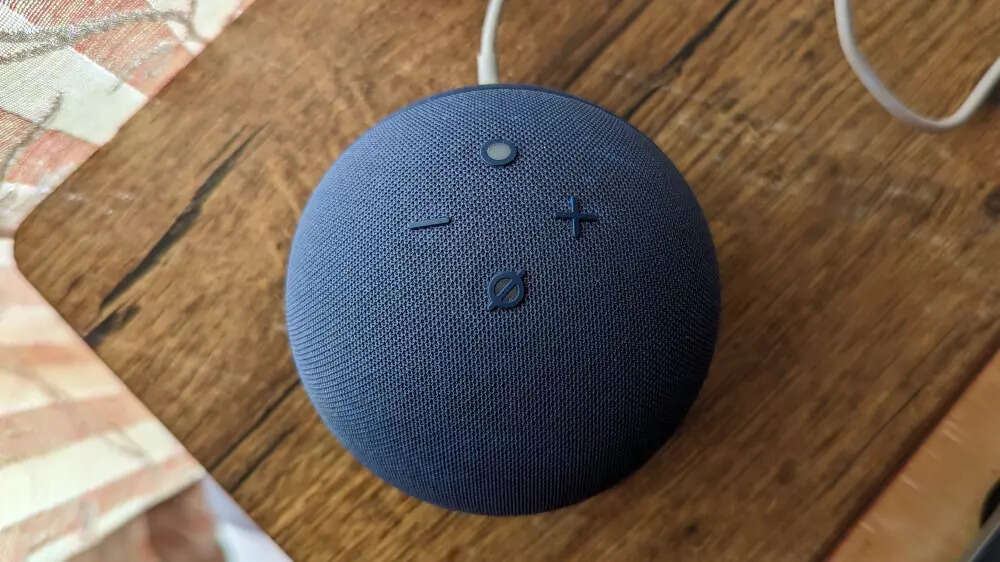 The rise of AI-powered chatbots, which can perform sophisticated tasks like writing text, generating images and more, have somewhat blunted the current smart digital assistants like Amazon's Alexa and Google Assistant. As the technology companies race to integrate AI into their products, Amazon is also in fray to better its virtual assistant.
Rohit Prasad, Amazon's senior vice president and head scientist for Alexa, has said that the company is working to make Alexa more conversational and intelligent by introducing AI in it. The company hopes to make this happen by using a new version of its own large language model (LLM), called Alexa Teacher Model, so that Alexa can answer complex requests.
"This is where all the ambient context of who you are, what you are asking, where you are, comes in to make the best decision for you in that moment and on your behalf," CNBC quoted Prasad as saying. It is to be noted that Alexa is already powered by Amazon's LLM that helps it to respond to users' queries and is now present in over 500 million devices globally.
Amazon got a headstart in voice software after it launched Alexa in 2014. Integrated in smart speakers and a host of other devices, the digital assistant enables users to get answers to their queries by voice.
Amazon in middle of AI boom
Prasad said that Amazon is right in the middle of the boom in generative AI and it is wrong to think that the e-retailer has missed out on this technology.
"Alexa has been and is at the forefront of AI for a long time. We've been part of the cultural zeitgeist and it hasn't slowed down," he said.
Prasad's comments are in line with Amazon CEO Andy Jassy's letter to investors, in which he said that the company is "investing heavily" in generative AI and LLMs. He noted that the technologies stand to "transform and improve virtually every customer experience."
Amazon wants to make Alexa best smart speaker
During the Q1 2023 earnings call, Jassy highlighted that LLMs accelerate "the possibility of building that [Alexa] world's best personal assistant."
"I think when people often ask us about Alexa, what we often share is that if we were just building a smart speaker, it would be a much smaller investment. But we have a vision, which we have conviction about that we want to build the world's best personal assistant. And to do that, it's difficult," he said.
Amazon also wants to introduce AI for shopping on the e-tailer's website.